Activities


Student Life
Activities
Magazine


3alwara2 is an English / Arabic publication for MIU students, staff, and alumni which offers a space for you to display your creative talent. The magazine includes students, drawings, cartoons, photography and writing.



Clubs


MIU students can participate in various clubs:

The club aims to enhance the students' social skills through participating in organizing the university events, e.g. Welcome parties festivals, graduation ceremonies, orientations, Employment fair ….etc.

AIESEC offers talent solutions to a variety of organizations such as companies, start-ups and NGOs to find and bring on board the right candidate for the job from our pool of global talents.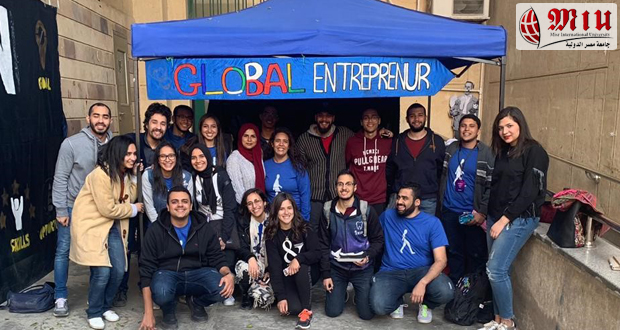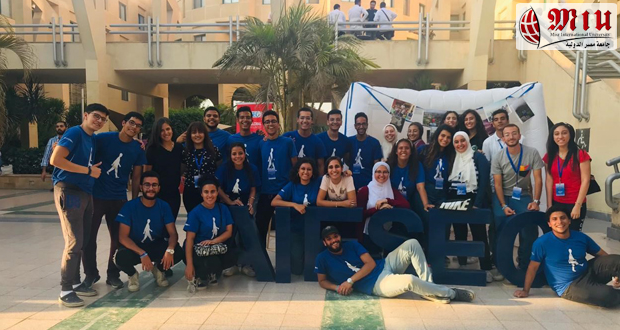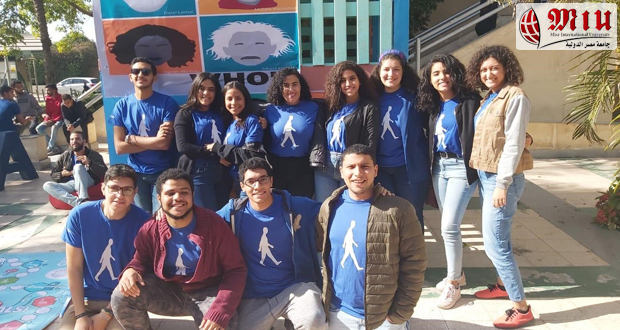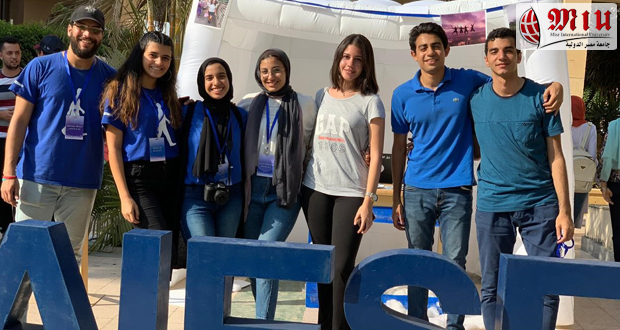 Holding charity work like visiting orphanages and giving MIU students the chance to help these children and bring them happiness.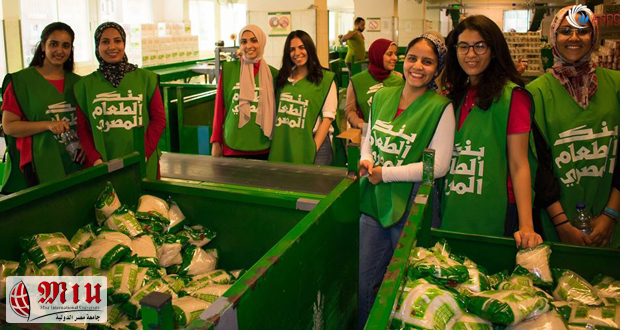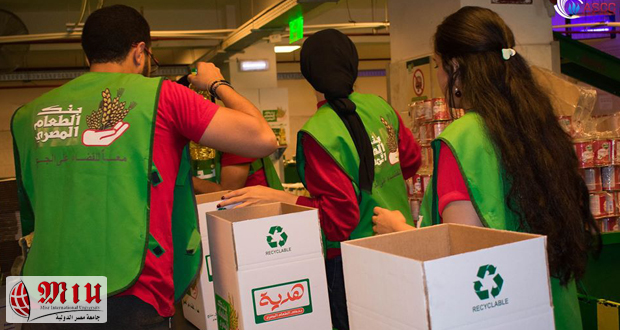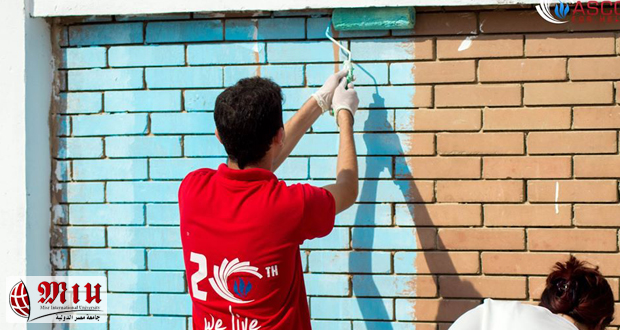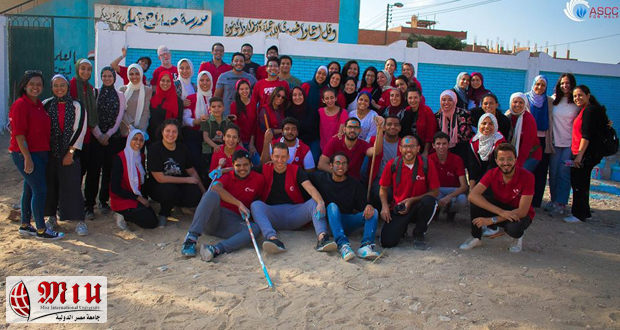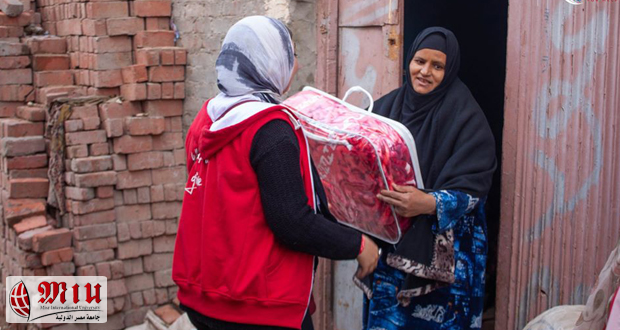 We are committed to maintaining a compromise between both real knowledge and entertainment through social marketing campaigns.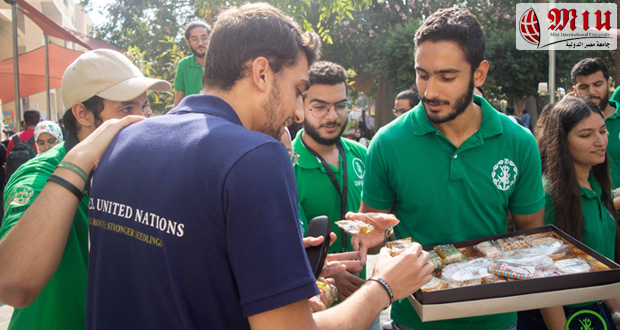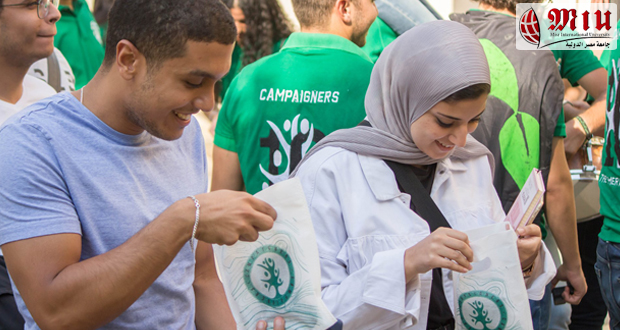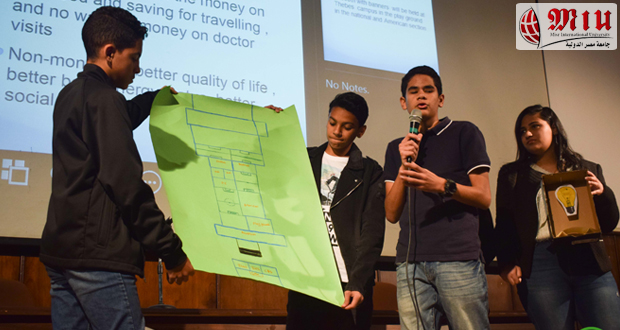 An Organizational project that seeks to provide a Pharmaceutical service represented in unique information and advice, hoping for a healthier patient and more aware healthcare professionals.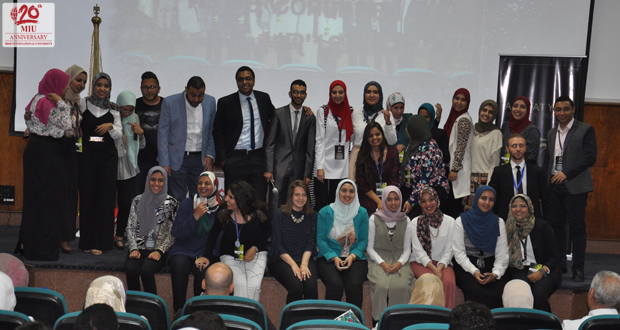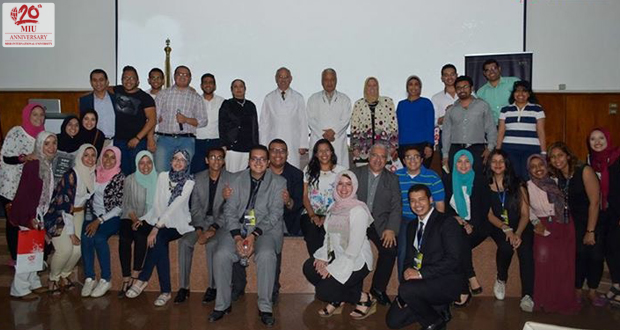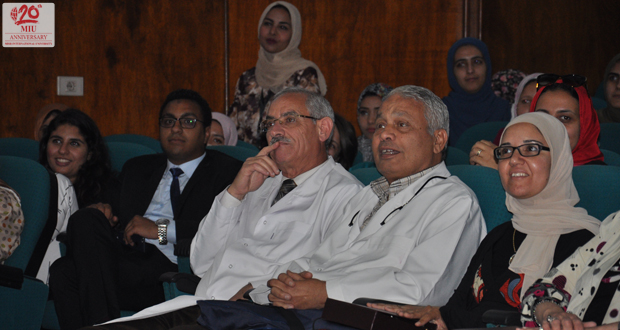 An educational club that aims at maximizing the intellectual, emotional, social and physical potential for children, to help in forming a more effective society.


ElWarsha is an artistic club at MIU and other international universities that aims at improving the artistic skills through a variety of workshops and also spreading art everywhere outside campus.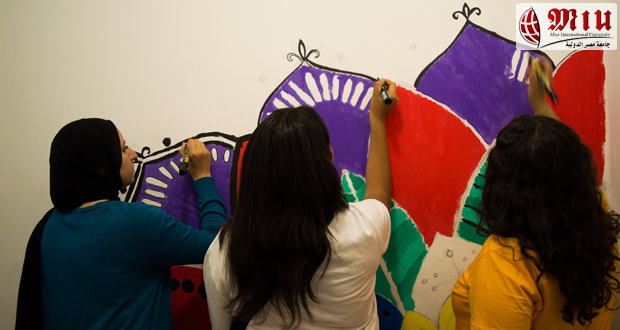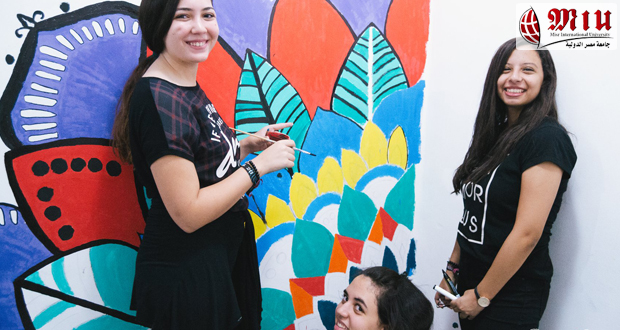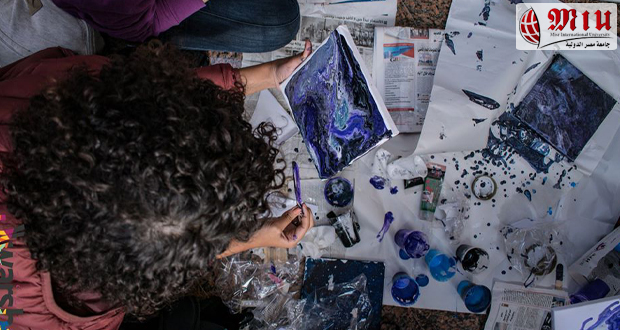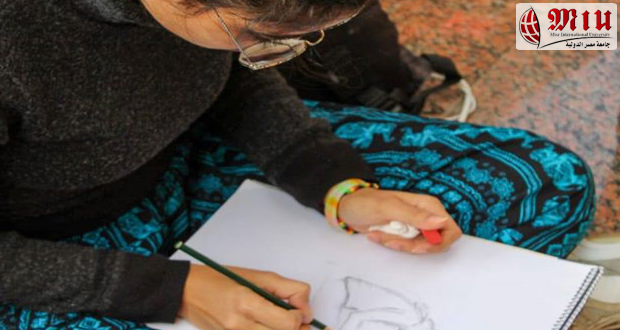 The club has the vision of initiating a club that serves both MIU students and the community in terms of human development, awareness and charity-based activities that include tangible and intangible aids.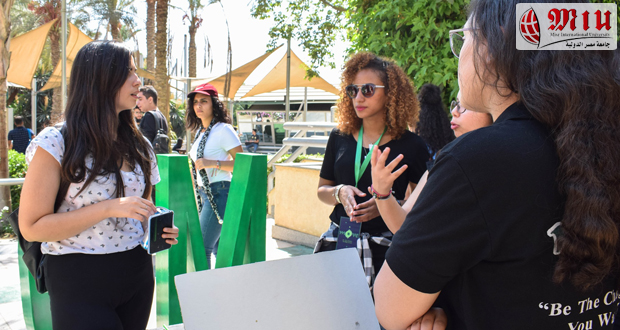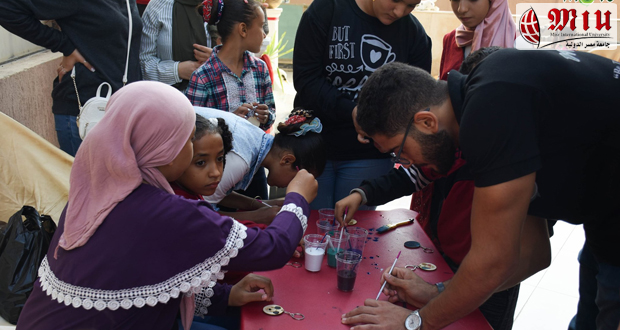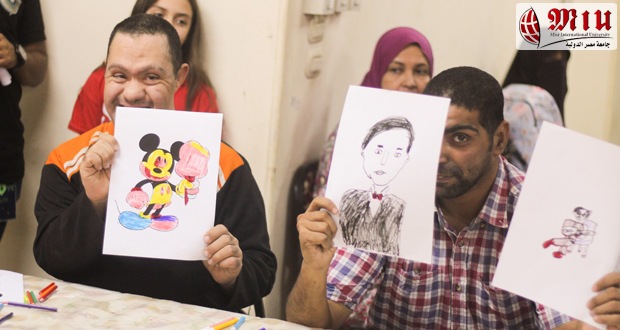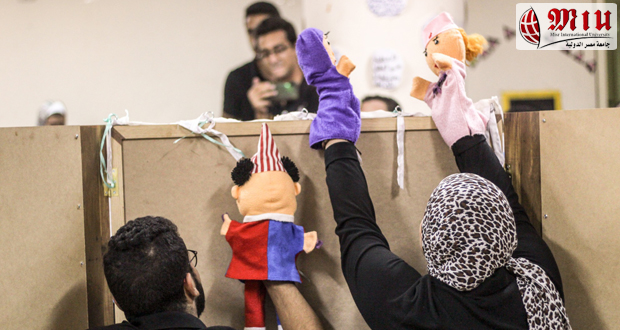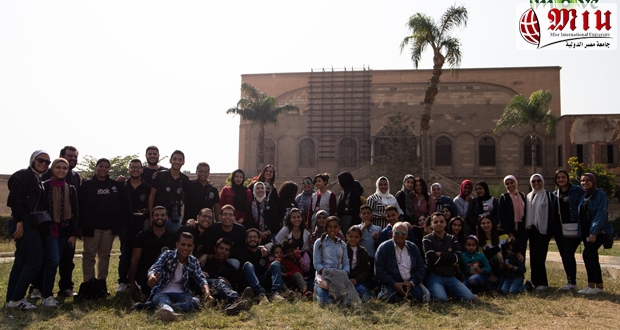 Community Dental Care MIU involves the students to spread and provide dental health awareness by running educational campaigns, community service activities, dental researches and statistics, and dental convoys supported by MIU dental hospital and staff.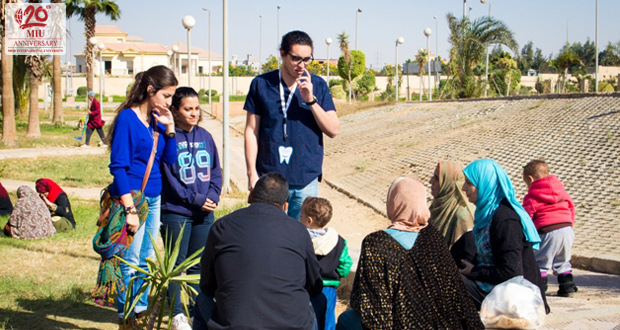 It provides opportunities for MIU students to explore various media outlets, organizations and programming at the local state and national levels.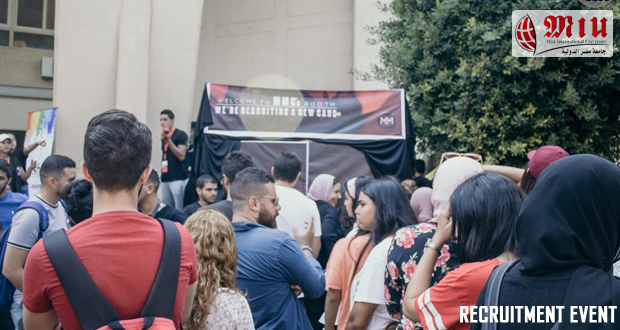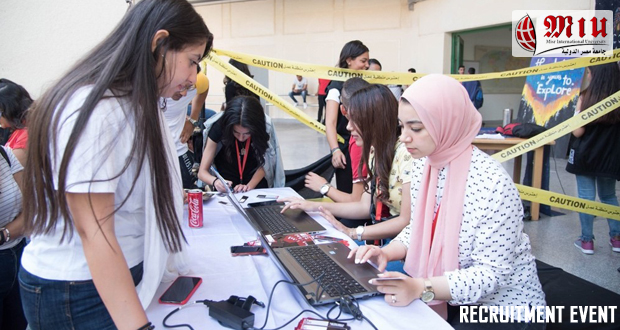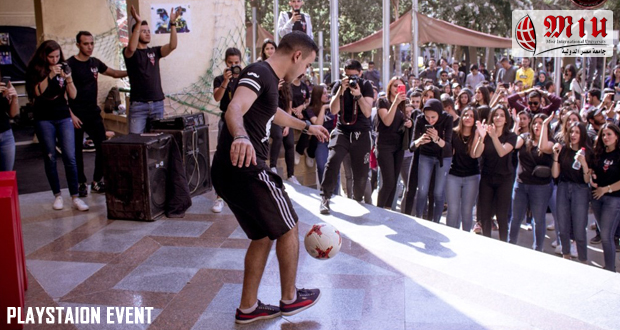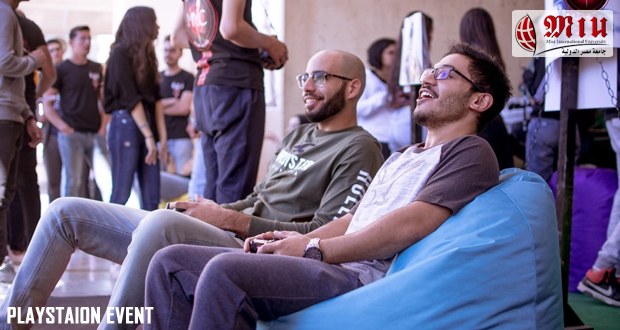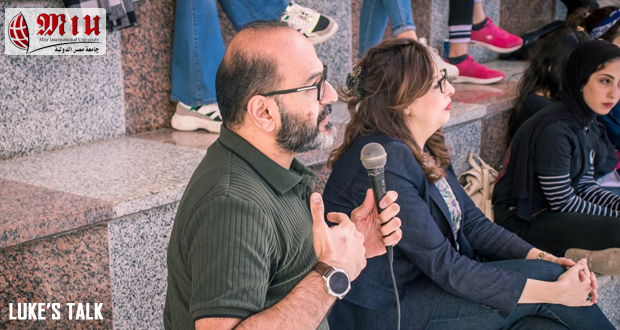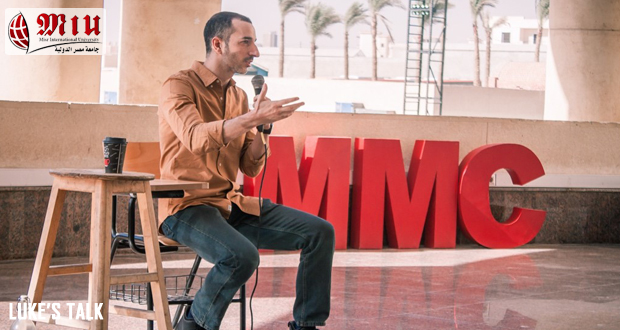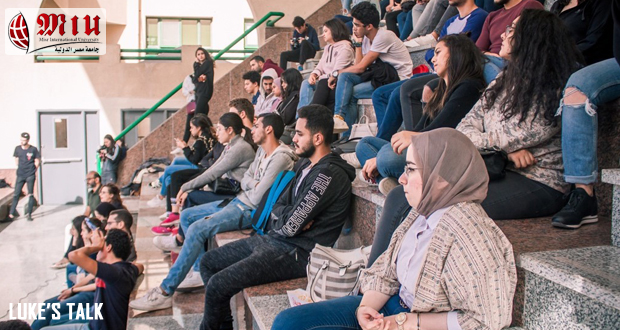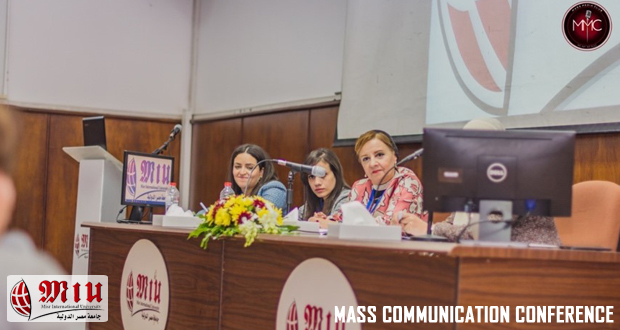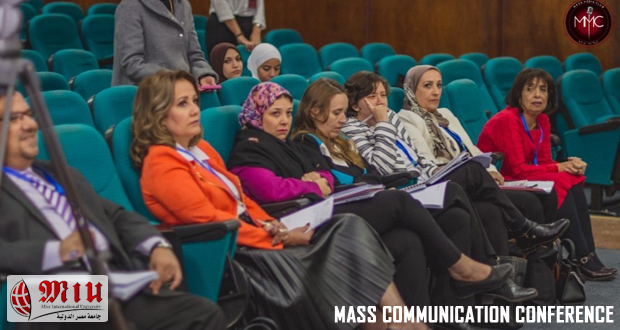 +
SMS (Stock Marketing Simulation)
Stock Market Simulation "SMS", is an on-campus annual academic event organized by students. It is a 9-day event divided into 4 days of Academic Sessions and 3 days for the Stock Market Simulation. In the academic sessions, delegates gain information about worldwide stock exchanges, role of financial institutions and members, as well as recent global economic events. In addition, the Simulation applies a real life experience using a computerized system to help the delegates live the stock market world as a Broker, Investor, Mutual Fund, or a Bank.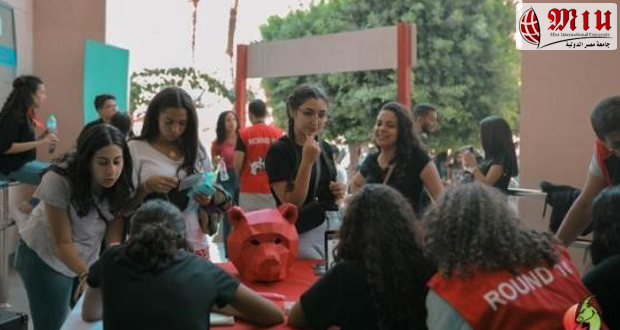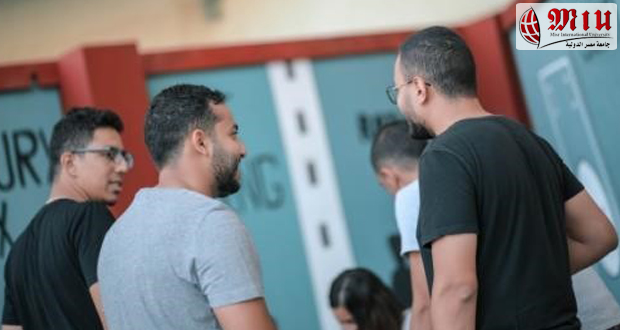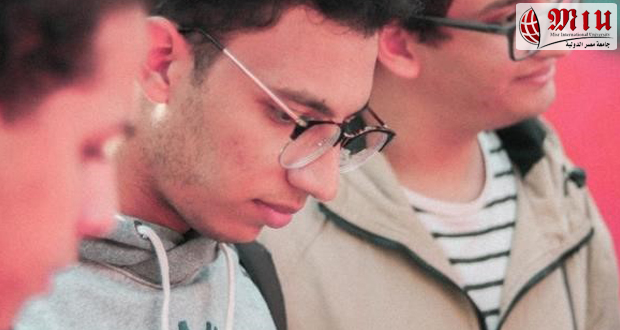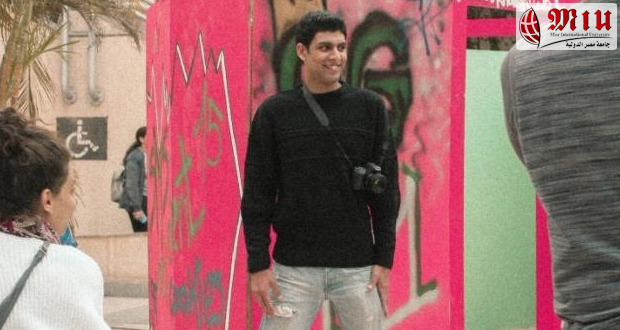 The club aims to develop the musical and artistic skills of MIU students through training them to sing, play musical instruments and set up musical concerts.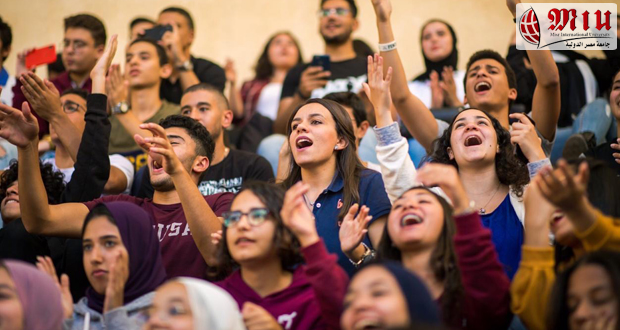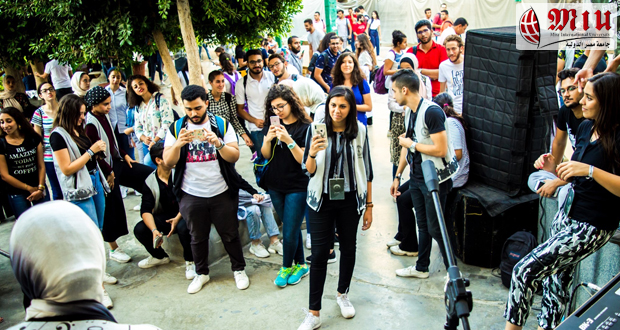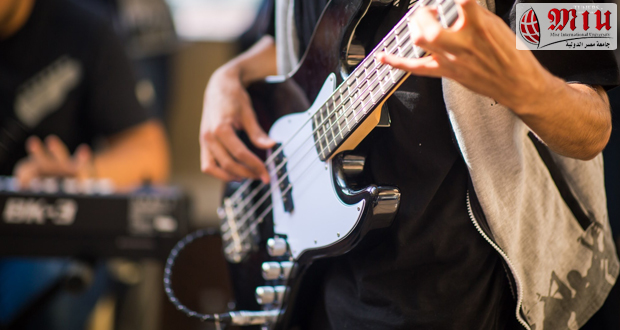 IEEE is an academic association that targets computer science and ECE students. It aims at upgrading their technical skills to practical ones. As an on-campus club, IEEE arranges a number of events, starting with the Easter Event right before the final exams, ending with the Professional Week that is held annually as a closing event to each academic year.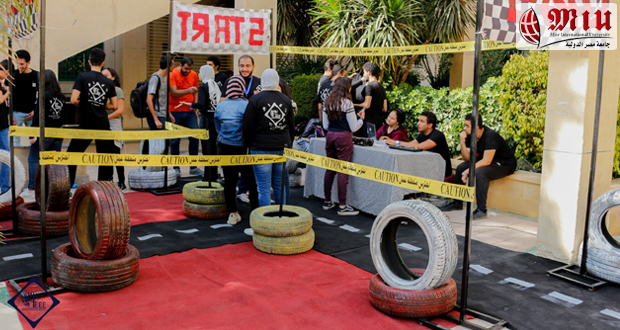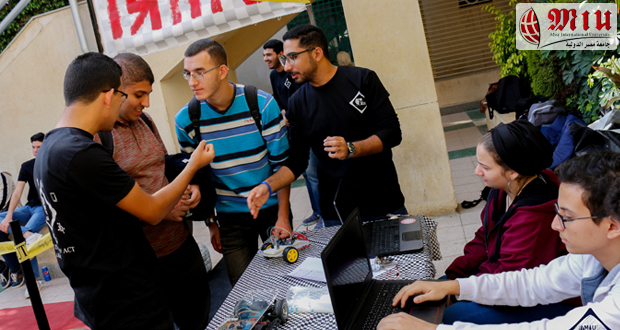 +
DSSA (Dental Students Scientific Association)
The Dental Student Scientific Association of Misr International University (DSSA MIU) is part of DSSA Egypt, a full member in the International Association of Dental Students (IADS). DSSA MIU was established in December 2015, and is currently running under the supervision of Prof. Nehad Samir. DSSA MIU does various programs, including but not limited to, prophylaxis campaigns, scientific research and events, dental convoys, student exchange and more. DSSA MIU currently has 52 members, varying from instructors and professors, interns and dentistry students.


+
MST (Marketing Simulation Tournament)
MST is a marketing simulation tournament club based in MIU. Our club performs on campus every year aiming to add value to our university and students by bringing an online marketing simulation that is played by 100 delegates from the university. All what we do is that we give sessions to help the delegates with their simulation, way of thinking and their decisions since our delegates are most likely from different disciplines other than Business. We are planning to set 3 events this year including the main event. Our simulation tournament offers the delegates an international certificate that is granted by "Market Place Organization".


LASIM MIU, the League of Arab States Integrated Model is a student activity fully accredited and sponsored by the league of Arab States headquartered in Cairo, Egypt. It's an activity that aims at promoting the Arab league and its importance to university students around Egypt and the Arab world. The model also includes discussing topics that matter to our Arab world politically, economically and socially. It is active and working in 20 universities around Egypt including BUE, AAST, Nile University, Sherouk Academy, 6 of October University, Delta University, Cairo university, Ain shams university, Alexandria University, etc. The model will reach a target of 40 universities 2019 both on the national and the Arab world scale. Every year students from every university make a project based on the sustainable development goals to solve a problem in the Arab world, then all universities are assigned an Arab country to represent at the Great Hall final conference at the Arab league. All projects are represented in a competition for the best university.


+
MUN (Model Of United Nations)
Model United Nations is a simulation of the UN General Assembly and other multilateral bodies. In model UN, students step into the shoes of ambassadors from UN member states to debate current issues on the organization's agenda.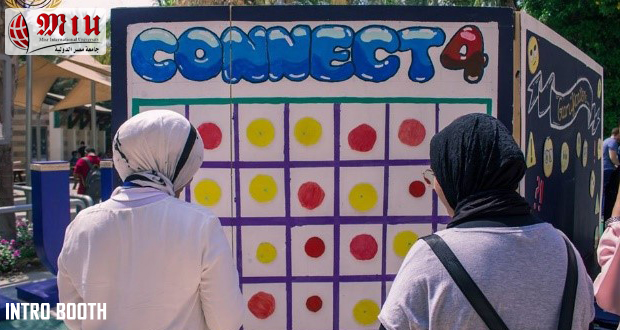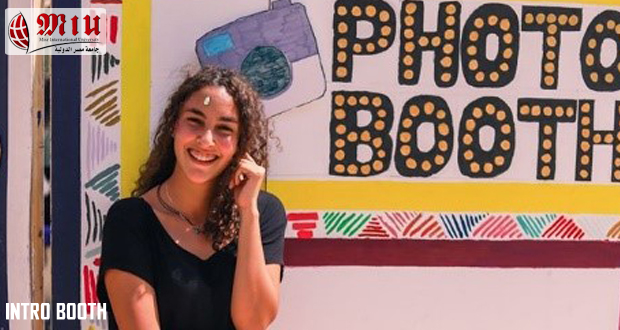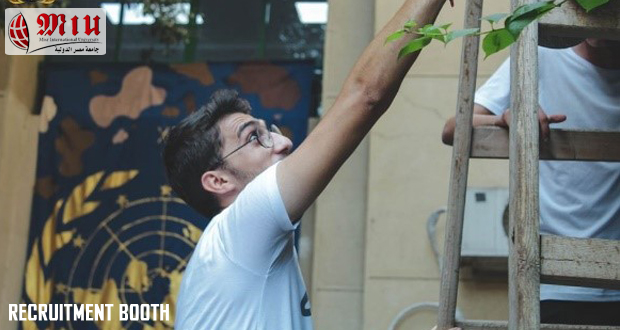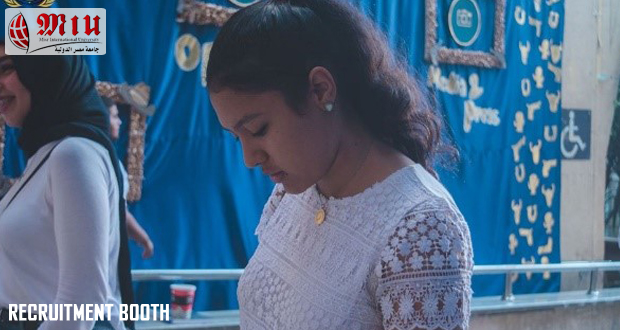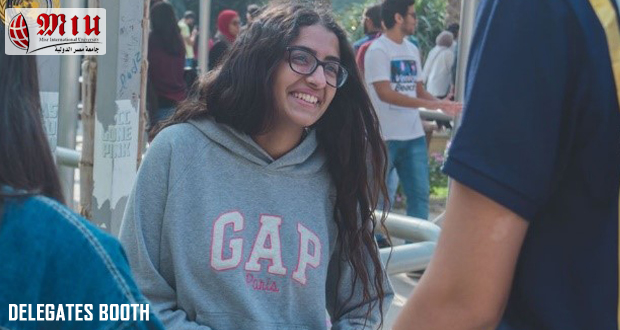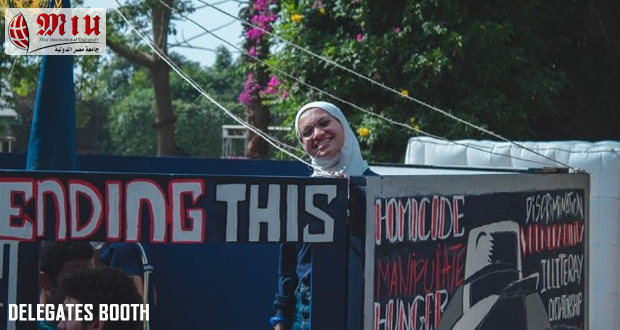 +
IHEPC( International Hepatitis Club)
International Hepatitis Club located in MIU is a student activity run by volunteers who aim to provide a Hepatitis C & B Free community, through major awareness campaigns, Screening campaigns and treatment campaigns held by our follow-up team.
Our target is to raise awareness about the diseases, avoiding the infection and getting the right treatment. Sponsored by Pharco, we provide screening for all the targeted citizens and the follow up team guides them through the treatment journey.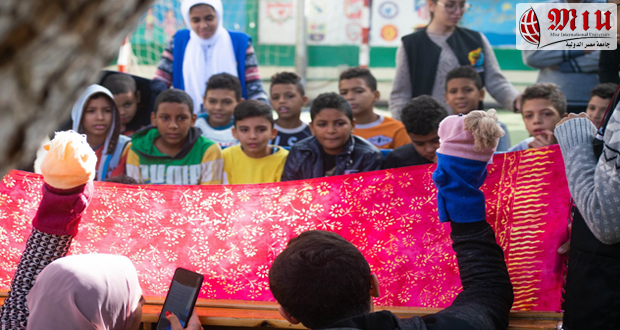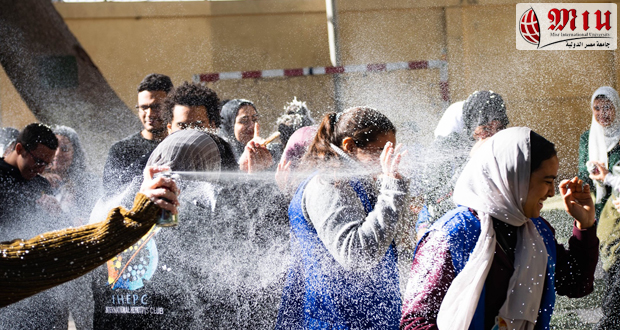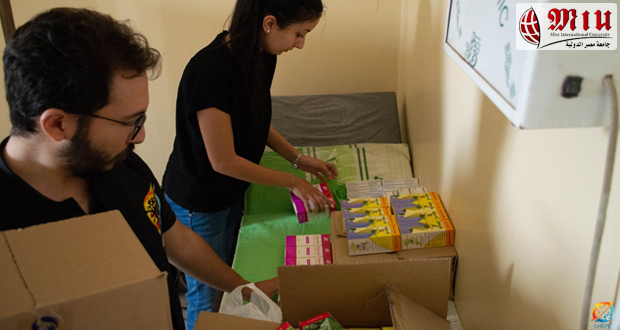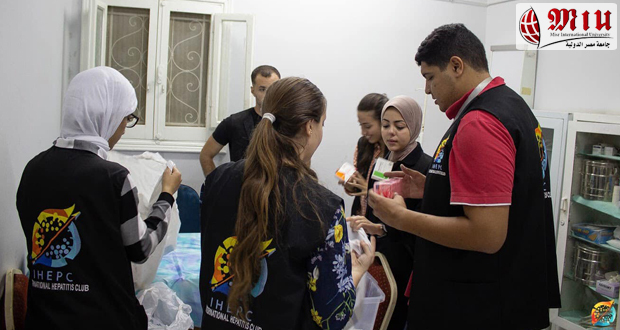 LEAD combines 4 Main aspects in one club which are: Sports, Development, Charity and Entertainment.


Ted is a non-profit organization dedicated to spreading ideas that are worth spreading. TED stands for Technology, Entertainment and Design, three areas that are collectively shaping our future.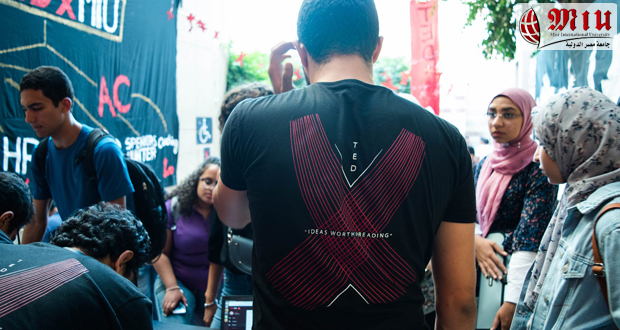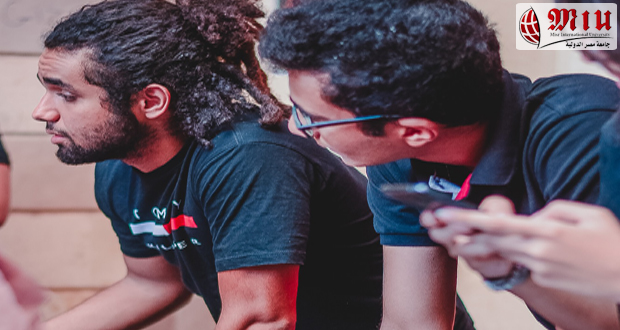 Enactus is a worldwide organization that aims at raising awareness of entrepreneurship. This is done through sessions and participation in national competitions by our projects with the 56 other universities. Afterwards, we will join the world cup competition between 37 countries.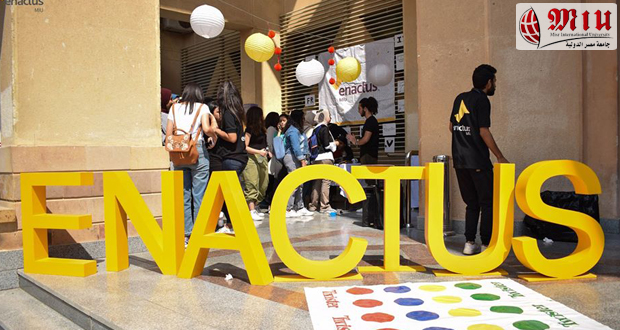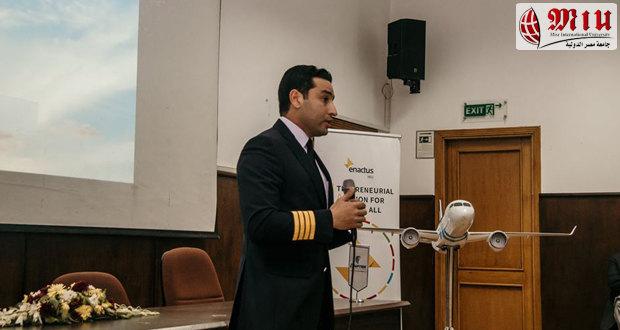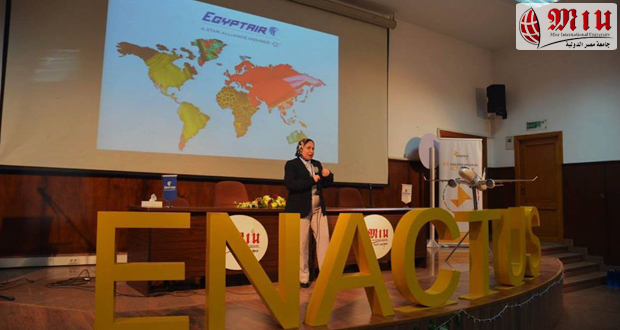 Gamers Legacy is the first entertainment club at the MIU that organizes Gaming & Animi Events. It also gives academic sessions in "Gaming Development" Fields which use 3DSMAX & Unity Engine.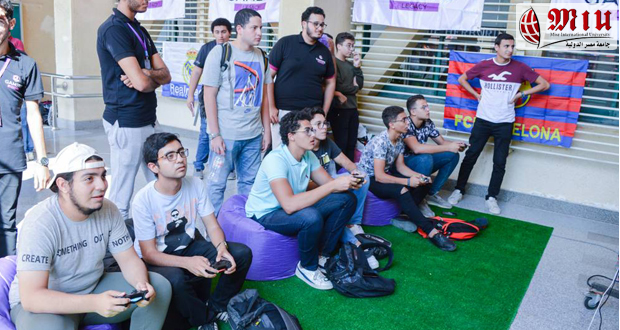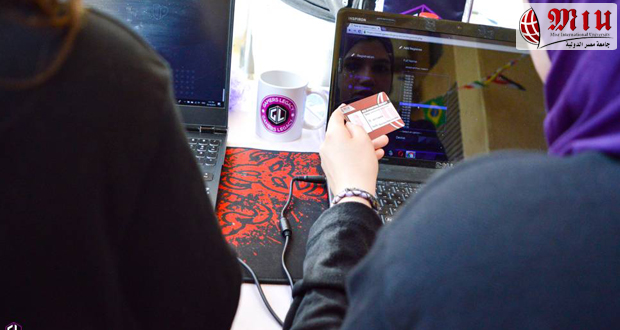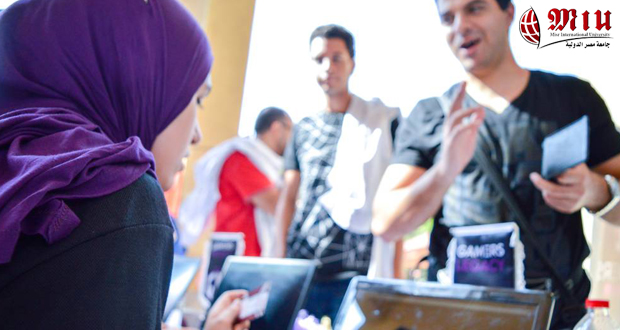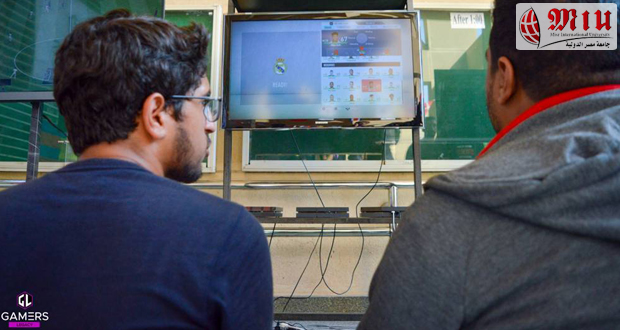 MIU Entrepreneurship Week was launched by Linum MIU to celebrate the Global Entrepreneurship Week with MIU students by providing different workshops and talks that tackle the main topics in entrepreneurship to help MIU students in building their own startups.